Happy Heart Cooking Oil
Premium Quality Cooking Oil from the House of AMBO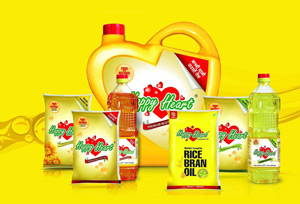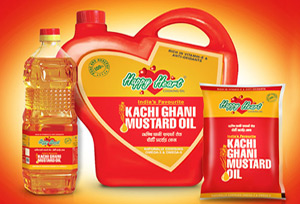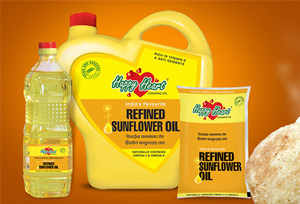 HAPPY HEART is a premium segment brand of cooking oils in consumer packaging. It was launched in 2009. Today it is catering to the Entire Eastern & North East India.
HAPPY HEART offers a wide range of cooking oils, available in 5 variants which are Refined Soya Bean Oil, Kachi Ghani Mustard Oil, Refined Rice Bran Oil, Refined Sunflower Oil & Refined Vegetable Oil. It is packed in several sizes starting from 200ml, 500ml, 1.0 Litre, 5.0 Litre & 15 Kgs.
All Happy Heart products are low in saturated fats, rich in natural vitamin and provide 100% purity, they bring out the true taste of good food while making it light & easy to digest.
HAPPY HEART is marketed through Redistribution Channels, managed by company sales force. They are distributed through Distributors / Stockists / Modern Trade Distributions.
Continuous ATL & BTL activities are done for brand promotion. Regular adverts are given, hoardings & kiosk are put in targets areas, electronic media like Radio & TV adverts are done for branding and publicity. Targets incentives, schemes and prizes are given to the Distributors / Retailers to boost sales. POP's are supplied to retailers for constantly reminding the customers of Happy Heart Cooking Oils.
HAPPY HEART products are manufacturing & packed under strict quality control and hygiene, keeping in mind the requirements of the local govt. and food dept. regulations.
Our mission is to reach into each and every household of India.