Happy Bite
AMBO is one of the leading manufacturers of biscuits from Eastern India. It has been selling biscuits in its brand "Happy Bite" & "Sunny Biscuits", which have been a perennial favorite since inception. AMBO has operated in the new age sharply ruled by the dazzling pace technology, poised to catch emerging trends thus improving quality standards, where fully automated ovens bake the biscuits round the clock, which are packed in the packaging machines automatically. We believes in giving new & different varieties to our consumers time to time, therefore our R&D team keeps inventing new flavor and variety to cater to the market.
Biscuit Packaging Facility
The biscuits are packed using different types of foods grades packaging materials with attractive printing, finally bulk packed in 3-5 Layer corrugated master cartons. We use Poly Plastic Pouches, Metalized Poly Pouches, Metal Tins & Plastic Jars to pack our biscuits as per the market requirement. The packaging machines are equipped to pack biscuits in variety of sizes. We have machineries to pack biscuits into several sizes and weights. Starting from 10 grams of biscuit packs to Large Family Pack Sizes.
The quality of the product and hygiene, plays an intrinsic part in the production process. He believe in giving the best value for money products to suit the consumer's taste buds as well as his pocket. It is our obsession to make the finest quality of biscuits.
Our R&D team keeps inventing new flavor and variety to cater to the market we believes in giving new & different varieties to its consumers time to time.
BISCUIT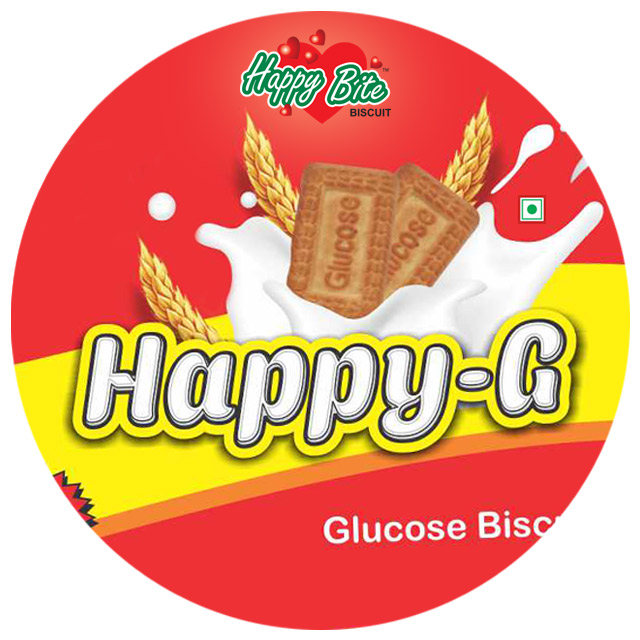 Happy Bite Happy - G Biscuit
Sweet biscuits made with wheat flour and sweetened with Glucose and Sugar taste awesome with Tea, Coffee or even milk. Everyone likes Happy G because these biscuits are a perfect tea time companion.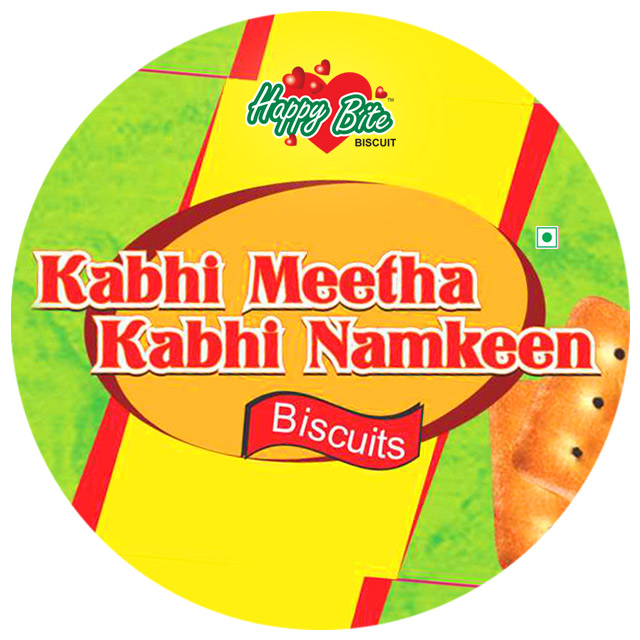 Happy Bite Kabhi Meetha Kabhi Namkeen Biscuit
Enjoy our "Kabhi Meetha Kabhi Namkeen" pack of sweet –n– salt fell, Wrapped in crunchy–crispy biscuit mode. Soothing flavoured "Kabhi Meetha Kabhi Namkeen" eases cranky node. Appeases naughty soul, makes tea time chatty Quality taste. Happy Bite makes a pretty Botty.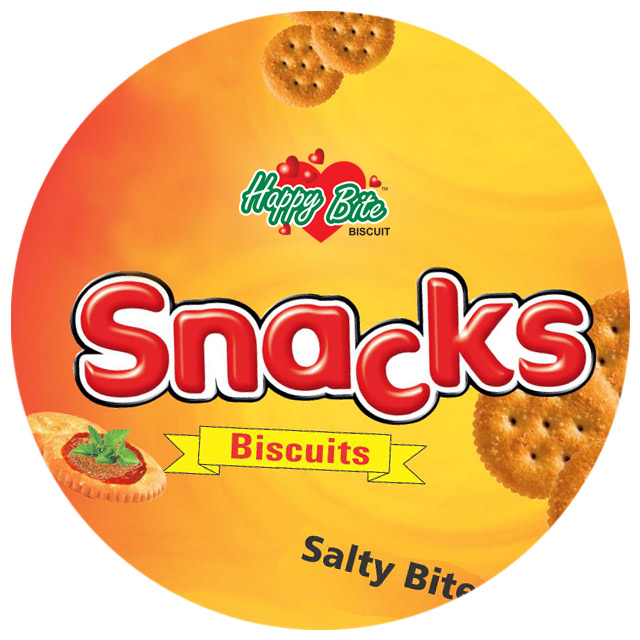 Happy Bite Snacks Biscuit
Craving for a salty break? Do not shake the salty craving. Traditional choices may spike your caloric intake, Beat the heat of salty urges with low caloric, tasty, light and delicious alternative in tidy, smart pack of Happy Bite snacks.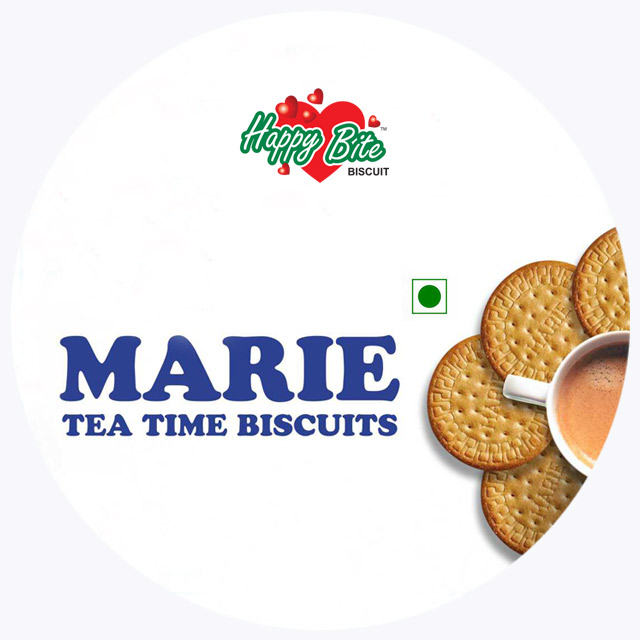 Happy Bite Marie Biscuit
A Tea Time Biscuits are in offering for the best quality Marie Biscuits. These biscuits are rich in dietary Fiber. They are nutritious, easy to digest and has plain flavor particularly suitable for dunking in Tea. They are frequently served to children and infants who may be served with a marie biscuits softened in milk as their first solid food.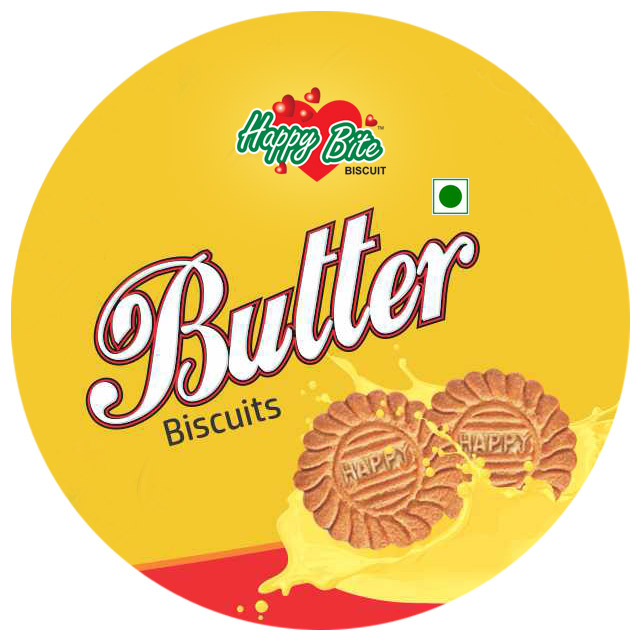 Happy Bite Butter Biscuit
HAPPY BITE buttery-crunchy biscuits stand out uncommon from the commonalities of buttery biscuits. The biscuits are Flaky and just about slathered with butter. Classic, delicious and flaky all-butter biscuits ready to start your morning once you unpack the smartly packed HAPPY BITE buttery and crunchy.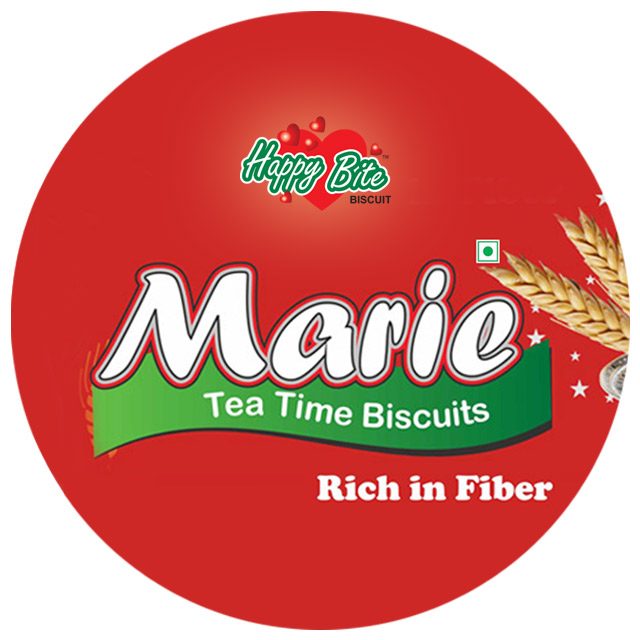 Happy Bite Marie Biscuit
Rich in Fiber Marie biscuits is considered as healthy biscuits and it is recommended by dieticians for calorie-conscious people. People of all ages have enjoyed the delicious taste of Marie Biscuits. Happy Bite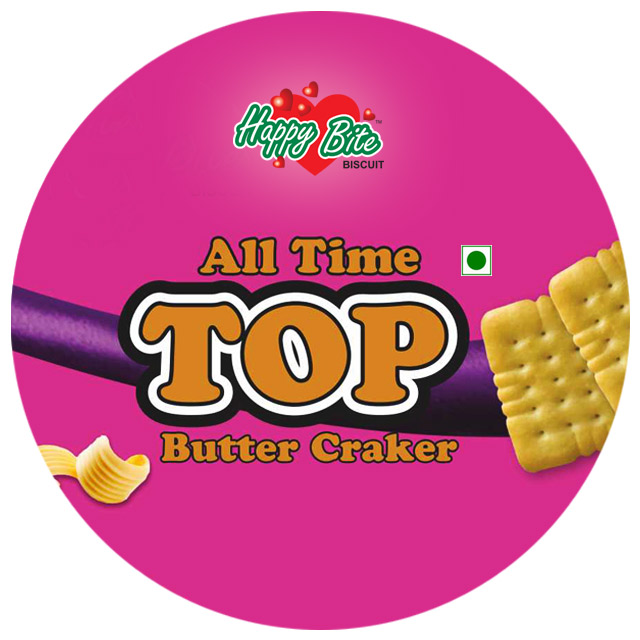 Happy Bite Top Biscuit
The crispy, crunchy ALL Time TOP biscuits are amazing and truly a "Happy Bite" for old and young at all times. This delicious, ultra buttery-yummy pack is an easy digestible bargain at a right price with standard shelf life without giving any acidity after eating.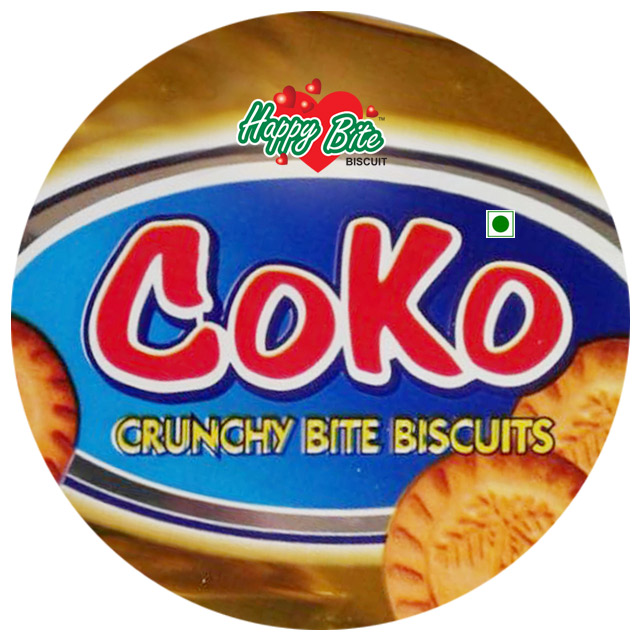 Happy Bite Coko Biscuit
Crisp, delicious and perfect with a cuppa are amazing Happy Bite Coconut Biscuits. These are so easy and will be gone in seconds! It's an old biscuits liked by old and yooung and easily digestible.
CONTACT FOR HAPPY BITE BISCUIT